Shabari Seetharam, M.D.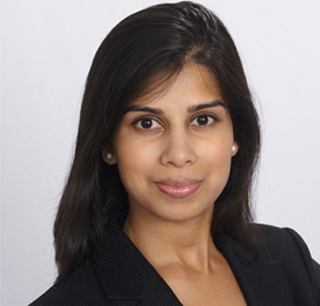 Diplomate, American Board of Ophthalmology Diseases and Treatment of the Retina & Vitreous
Dr. Shabari Seetharam's expertise covers a wide range of retinal disorders from macular degeneration and diabetic retinopathy, to inflammatory conditions, peripheral retinal diseases, and hereditary retinal disorders.
Dr. Seetharam obtained her medical degree from The Ohio State University College of Medicine where she graduated with distinction as the Eli G. Alcorn award recipient for outstanding achievement in ophthalmology. She moved on to the prestigious Medical College of Wisconsin for rigorous residency training under esteemed faculty.
Dr. Seetharam was then selected for medical fellowship training in diseases of the retina at another medical and ophthalmic center of excellence, Northwestern University in Chicago. It was here that she furthered her skills in caring for patients with macular degeneration, diabetic retinopathy, retinal tears, hereditary retinal disorders, ocular inflammation and uveitis. She has treated thousands of patients with retinal diseases, while utilizing the most current therapeutic methods.
Dr. Seetharam is dedicated to protecting her patients from vision loss and to afford them visual improvement whenever possible. To this end, she keeps current in our dynamic subspecialty. She contributes to the field through her academic work, which has led to publication in the medical literature – most recently in the journal for retina specialists, Retina.
"My specific clinical interests focus on medical disorders of the retina. Diabetic retinopathy and age-related macular degeneration are very common, and far too often affect patients' vision and quality of life. Recent advances in diagnosis and therapeutics have advanced our ability to halt disease progression and improve outcomes dramatically. I am committed to bringing my expertise with these and other disorders to the patients of Arizona Retina and Vitreous Consultants."